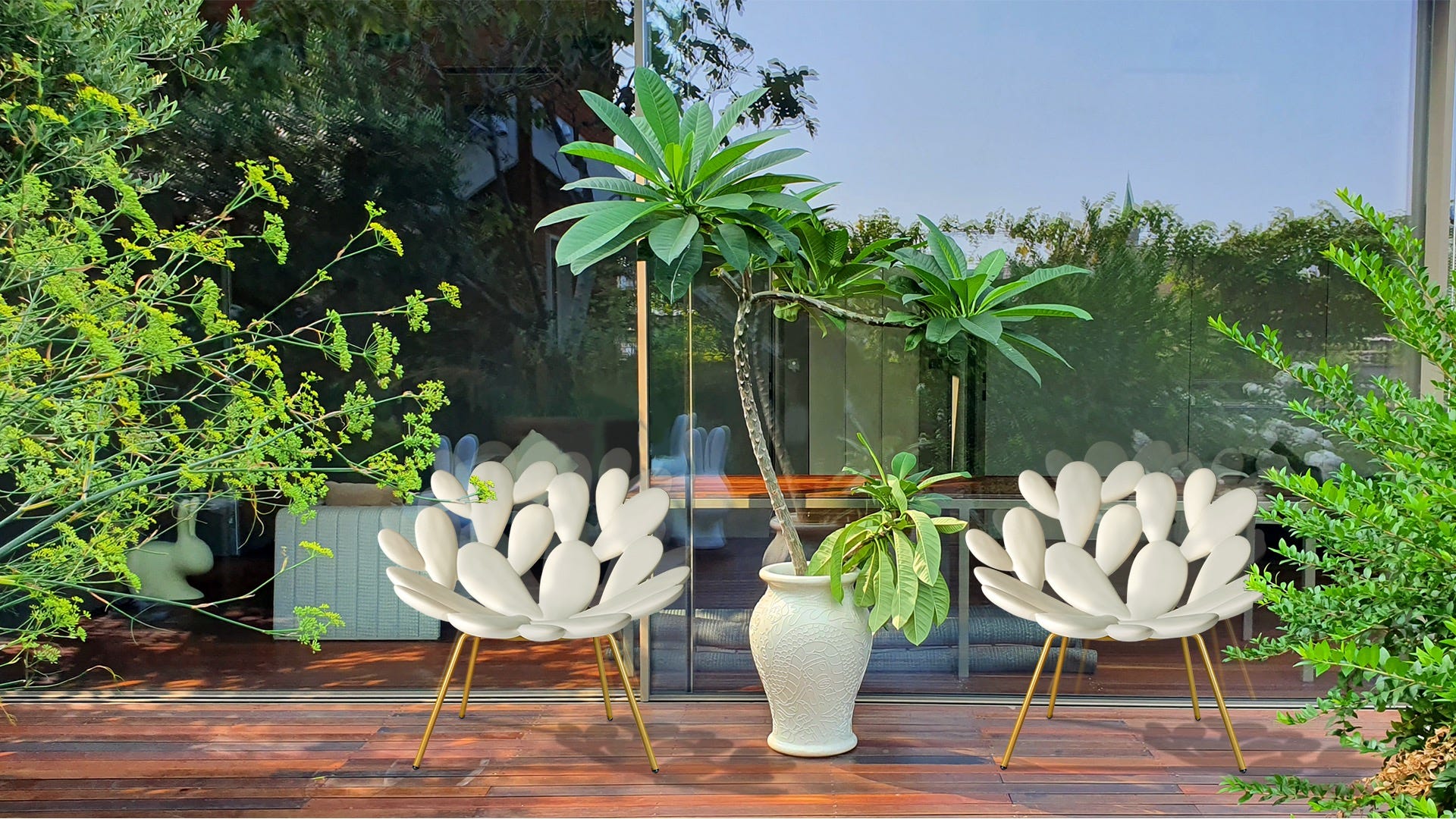 Unser Angebot für Geschäftskunden
Es gibt eine einfache Wahrheit: Wenn Sie an das glauben, was Sie tun, können Sie Großes erreichen. Das ist der Grund, warum Ihnen bei der Erreichung Ihres Zieles helfen möchten.
Finden Sie hier die Auswahl toller Marken und Brands, welche wir unseren Schweizer Geschäften und Architekturbüros anbieten!
Nehmen Sie Kontakt mit uns auf und wir stellen Ihnen unser Sortiment gerne vor!
Designers Guild
Designers Guild wurde 1970 von Tricia Guild gegründet und handelt weltweit mit Bezugstoffen, Tapeten sowie Dekostoffe, Bed & Bath Kollektionen.
Das Designers Guild Angebot umfaßt bis dato fast 9.000 Stoffe und 2.000 Tapeten inclusive gedruckte florale und geometrische Stoffmuster; Unis, Karos und Streifen sowie Jacquard, Tapeten, Seiden, Samt, Bordüren und Kinderkollektionen.
Spacemakers & Zalf - Gruppoeuromobil
Große Anbaufähigkeit für eine vielseitige individuelle Gestaltung der Räume Ihres Zuhauses.
Eine umfangreiche Auswahl an Möbeln für den Wohnbereich "Living", für den Schlafbereich, für das Kinderzimmer und das Home Office, mit modernem Design, um Ihren Wohnraum und die Bereiche des Zuhauses gemütlich und attraktiv einzurichten. Die große Anbaufähigkeit der Möbel bietet umfangreiche Möglichkeiten zur individuellen Gestaltung.
Lifetime Kidsroom
CREATED FOR FUN! Überlassen Sie es der Fantasie, Grenzen zu setzen nicht dem Raum. Möbel von LIFETIME sind so entworfen, dass sie Kindern Raum zur Entfaltung geben – und natürlich Platz zum Spielen – sodass sie ihre fantastischen Träume nach Herzenslust ausleben können.
LIFETIME wächst mit Ihrem Kind, vom Baby zum Teenager. Unser ausgeklügeltes Systemdesign bietet für jede Alterstufe, Größe und Interesse die passende Einrichtung.
Qeeboo
Qeeboo is an Italian brand producing furniture and accessories created and lunched in 2016 by Stefano Giovannoni.
Its products are emotional and narrative, expressly not bourgeois but suitable for all; once created, they are entrusted to our interpretation in order to acquire a new life.
Qeeboo resumes and reinterprets in a fantastic way the icons of our imagination and gives them an unexpected original image, introducing a collection of smart, ironic and surprising products.
YO2
YO2 was created in 2011 from a team of passionate design lovers including architects, interior designers and graphic designers under creative director Pericles Liatsos.
YO2 creates Cast Iron Sculptures, Wallpapers and Rugs.
We are happy and proud to work with the main architectural offices, real estate companies, constructors and designers around the world. YO2 products are distributed through a network of excellent design oriented shops and agencies in most countries


Mylands
For over 130 years, Mylands has remained one of the best-kept secrets of London's master decorators and interior design specialists.
Our unique range of paint and wood finishes deliver something very special. That's why we're the first choice for the most exacting residences and the most visually stunning film and theatre sets.
.
Evelyne Prélonge
After 20 years in Haute Couture, Evelyne Prélonge signs a Home Couture collection dedicated to the world of the Faux Fur with an exceptional touch. The throws, cushions and accessories are available in standard and tailored sizes. All creations are made in our workshop in France with the greatest care; and bring to interiors a touch of softness and elegance
by KlipKlap
by KlipKlap's designs encourage you to being more present. Put away digital distractions – and spend more quality time with your children by playing, reading or simply relaxing. With by KlipKlap's designs, you are not only investing in beautiful and functional products, you are also investing in happiness and treasured memories
Aromas del Campo
AROMAS DEL CAMPO is a company founded in Valencia in 1986 for manufacturing and distribution of flowers
potpourris and aromatic products, hence its name.
The manufacture of small glass lamps filled with dried
flowers represented our initial steps in the lighting
industry. Nowadays our business is fully dedicated
to lighting systems with a broad range of products
specifically focused on design and avant-garde.
Coellina
Wir sind Coellina, ein österreichisches Familienunternehmen, das sich feinsten Stoffen und hochwertiger Verarbeitung verschrieben hat. Mit Leidenschaft zelebrieren wir das Schöne, die Liebe für jedes Detail und stellen höchste Ansprüche an die Qualität.
Designers Guild Bettwäsche
Every design is made from the most sumptuous cottons for absolute, dreamy comfort. In a range of beautiful tones, from vivid brights to effortless neutrals and naturals, this collection can be sophisticated and stylish or relaxed and informal. With our emphasis on quality, luxury and incredible design, you will find everything that you need for a beautiful bedroom, whatever your style.
Somei Deluxe Matratzen
The goal of SOMEI is to use the experience gained over the years, the skills and the technical constructive improvements, to offer a range of mattresses able to provide greater well-being.